kitty cat dentist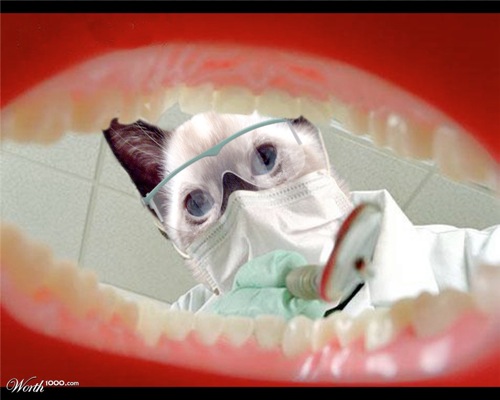 It's about time we throw up another post dedicated to cat lovers. So here you go cat lovers! Share this with your million and one cat-loving friends!
Worth1000.com is the ultimate site for creative contests. Check out their website for more fun!
© Property of Worth1000.com. All rights reserved.
Source: drippingtadpole