fingertip toothbrush invention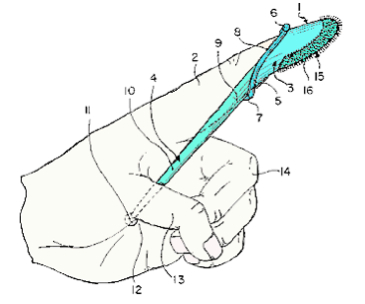 For every incredible idea there are dozens of not-so-incredible ideas. Back in 1999 the dental world might have changed forever if this particular idea had caught on – the fingertip toothbrush! A toothbrush that gives you that extra tactile sensation in your daily brushing routine you've always longed for. The design even anticipates the likelihood that a string of saliva is going to work its way down the brush and into the palm of your hand. Well, the average citizen never saw this design come to fruition, but it lives on at www.totallyabsurd.com, a website dedicated to wacky inventions that were actually patented.
Click here to see where this was found.