dr. superman dds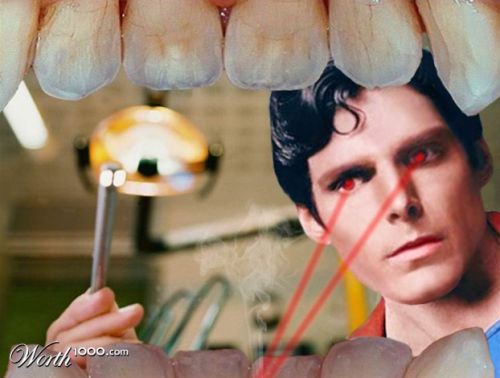 Of all the super heroes, Superman is definitely the most qualified to be a dentist.  He can detect decay with his x-ray vision, use his strength to extract the most difficult of teeth, cauterize tissue with his heat vision, and complete root canals in less than a minute with his super-human speed.  Best of all, he can fly away when patients get combative!
(Funny picture of superman using his special powers as a dentist.)
Worth1000.com is the ultimate site for creative contests. Check out their website for more fun!
© Property of Worth1000.com.  All rights reserved.
Source: godzillatemple