doggie dentures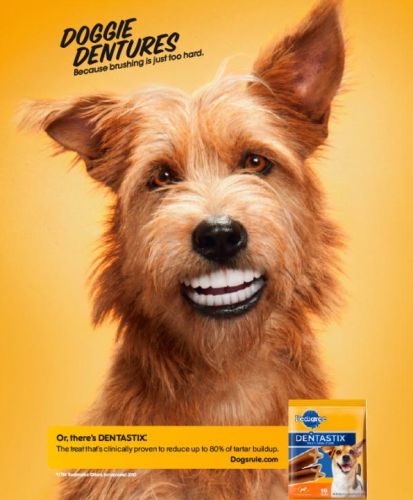 .
Humans aren't the only creatures that have problems with their teeth. Pedigree's Dentastix are doggie treats that promote a healthier mouth for man's best friend and their recent ad campaign has proven to be pretty popular. You've likely seen a photo of a dog with human teeth and the statement, "Dogs don't want dentures. They want Dentastix."
Unfortunately, we missed the deadline for the Denture Your Dog Contest on the Pedigree website. Users were invited to upload a picture of their dog and add dentures to its mouth with the help of the site. The winning dog was Finnley from California. If you missed out on the fun you can still visit the site and denture your own dog. Click here!
Click here to see where this was found.