your dentist recommends viceroys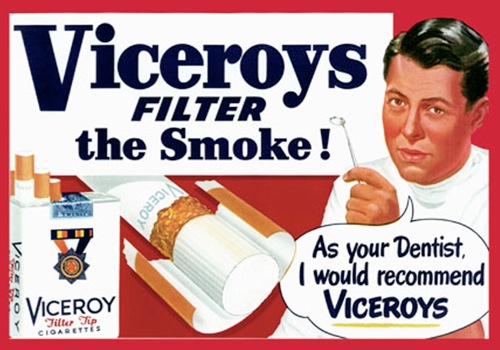 Hmmmm…..can't put my finger on it, but something about this poster tells me you might want to steer clear of this dentist!
This is another great image loaned to us by DentalPosterArt.com.  You can find many more interesting works of art avaliable for purchase at their website.  Take a look!
Click here to see where this was found.