beeker the dentist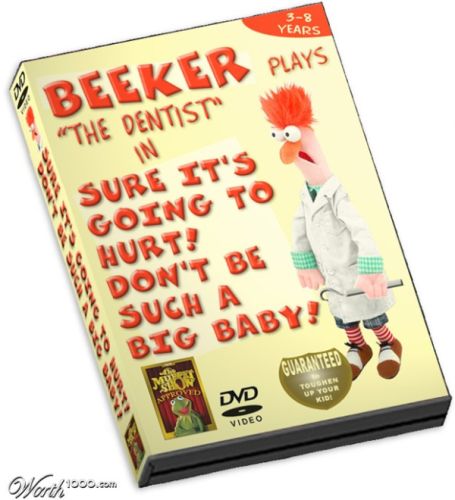 Oh, if only there really was a Sesame Street video like this! Beeker, who would be the epitome of the nervously distressed dental patient, would do a marvelous job of demonstrating the realities of the dental world. If a kid could handle "Sure It's Going To Hurt! Don't Be Such A Big Baby!" you'd know they could handle anything in the dental chair.
Worth1000.com is the ultimate site for creative contests. Check out their website for more fun!
© Property of Worth1000.com.  All rights reserved.
Source: Corrupt Thy Children 6