thrilling dental adventures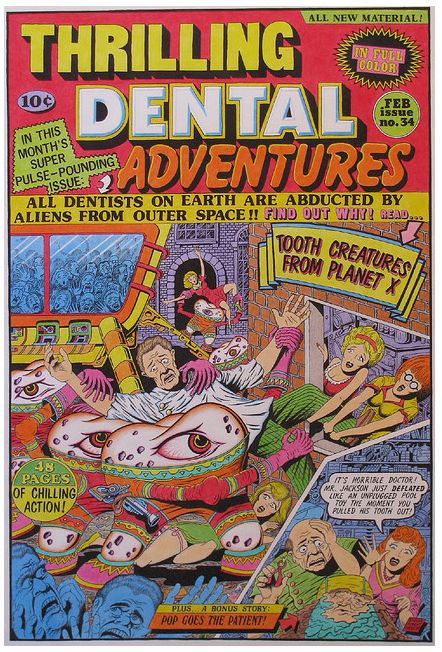 Sadly, many a patient would love to see tooth creatures from Planet X abduct all the dentists on our planet.  Well, when all those left on Earth have toothaches and no dentists to turn to for help, we'll all laugh together from our galactic prison cells!
These images are provided courtesy of the artist, Robert Weilert.  He has many more covers styled after the art produced during the "Golden Age of Comic Books" (late 1930s to early 1950s).   Click on the image above or the link below to see more of his splendid dentistry-themed artwork.
© Property of Robert Weilert.  All rights reserved.
Source: Robert Weilert