strange tooth tales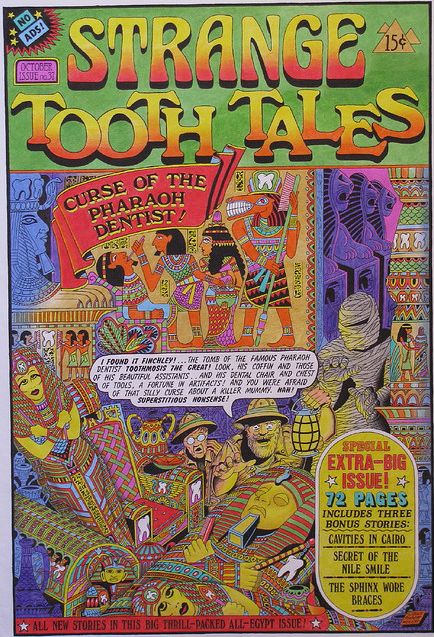 .
Here's another great comic book cover by Robert Weilert. This one got us thinking…..the Egyptians had some pretty impressive dental work, right? Well naturally, they must have had a few really impressive dentists back then. If that's the case, there might just be a mummy dentist buried out there somewhere! Whoever finds that mummy owes us big time for thinking this one out for them.
These images are provided courtesy of the artist, Robert Weilert. He has many more covers styled after the art produced during the "Golden Age of Comic Books" (late 1930s to early 1950s). Click on the image above or the link below to see more of his splendid dentistry-themed artwork.
© Property of Robert Weilert. All rights reserved.
Source: Robert Weilert